OUR HISTORY
Regina Tours Israel was founded by Mr. Benji Shavit as an outgrowth of his 40 years of experience in the travel industry. We pride ourselves on a warm, family-type atmosphere that enables us to build close and personal relationships with our clients and group leaders.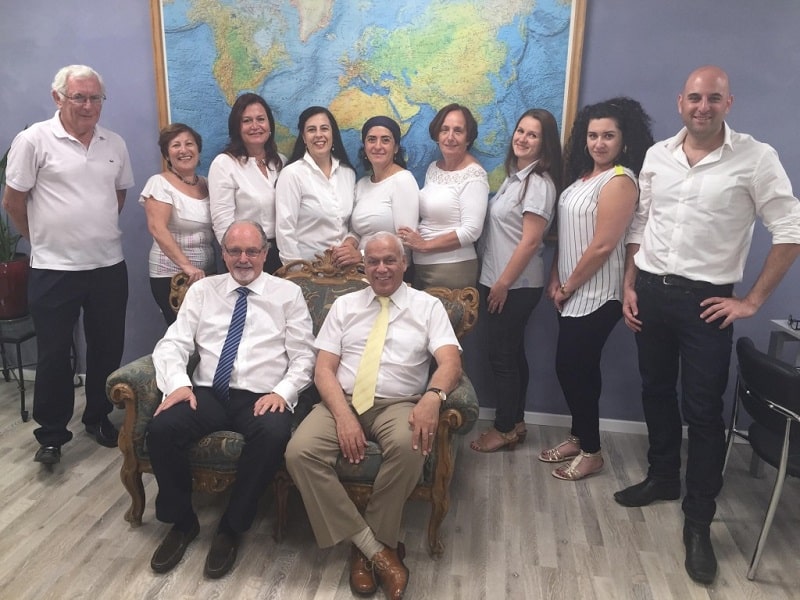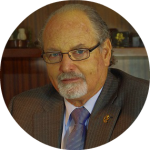 "I invite you to be a part of REGINA TOURS big family and join us on a journey through time in one of the most extraordinary countries on earth".
Benji Shavit, Owner & Founder of Regina Tours Israel
Words from our travelers:
…I just returned from a fabulous trip to the holy Land with Fr. Manning, and wanted to thank Regina Tours for a wonderful trip". I'd like to thank you enormously, for all the trouble you went to in order to make the trip in Israel, so memorable and outstanding

Enrique Ferrer

… Our trip to Israel was terrific. Thanks so much for your part (a big part) in making this trip so enjoyable

Rita Dennison

…the pilgrimage with Regina Tours surpassed all my expectations and dreams. What made this pilgrimage so very special, meaningful and unforgettable, was the services of our guide

Fr. Arthur Friel, Columban Fathers

… I just wanted to thank you for your special kindness, attention, and expertise

Fr. Jim Schmitt

…We want to take a brief moment to express our sincere thanks for an absolutely wonderful 7-day tour of your beautiful country". Our journey in Israel was truly an experience we'll never forget

Dennis Cox

…Thank you so much for the outstanding service you provided for us. Each event we do with you seems to be better than the one before. We greatly appreciate your enormous efforts…

Canon Rev. Andrew White, Coventry Cathedral

…to express my appreciation for the professional manner in which the arrangements for my trip were handled . My expectations were exceeded almost every day

Wayne W. Ricket

…Thank you for your very excellent work in guiding us through the Holy Land with Regina Tours. The Scripture readings this week about Joshua really came alive. All of my 6 children and daughter-in-law are most grateful that they were able to come

Phyllis White

…the Holy Land pilgrimage succeeded far beyond my imaginings: our tour guide was the best I have ever experienced. Your attention to detail and your constant willingness to be of assistance were sincerely appreciated… Regina Tours lived up to every possible expectation

Rev. Warren Rouse

…I would like very much to compliment those of you at Regina Tours who are responsible for organizing the recent pilgrimage. I was very impressed with my entire trip. The driver and tour guide in Israel were excellent. They took great care of all of us

Neusa Michaels, Columban Fathers

…The trip went very well. I know everyone had a wonderful time. Again, thanks for everything you did to make this trip so memorable

Fr. Caroll Oubre

…Thank you so much for the courteous and professional service that I experienced through your tour company.. The kindness and special attention to detail that your people expressed, gives me the confidence to highly recommend your agency to others

Rev. Kathie Kuhn, Faith Fellowship Church

…I have taken many groups to Israel before, and this one by your company was by far the best one I have been on

Jim Brown, Menorah Ministries

…Just a note to express my thanks to you for the most incredible tour I ever taken to Israel. If memory serves me correctly, this was my ninth trip to the Holy Land, but without doubt this was the best tour I have ever had

Rev. Larry Titus

The group,is extending Warmest THANKS to your company and to you SOL, The tour was so organized, most especially the tour guide in Isarael, Danny, he's like our second father , he's so PATIENCE with us, very informative , we learn a lot from him. PlEASE send my BIG THANKS to him.The hotel were great, very clean. As well as the food. My perception now in middle  east has change..I will convince my colleague to visit in your country in which the people are so warm and friendly..

Jaime R.